WICHITA, Kan. (KWCH) - (UPDATE: Saturday, 1:15 a.m.) - The Kansas Department of Health and Environment (KDHE) has rescinded a boil water advisory for the City of Wichita public water supply system. But, some surrounding communities remain under that advisory for the time being.
KDHE and the City recommends that to be safe, all consumers should run their water by turning on a faucet for 10 to 15 minutes.
That advisory was issued earlier this week due to a loss of pressure in the distribution system, which could result in a loss of chlorine residuals and bacterial contamination.
The lifted notice applies to any customer who receives a bill for water from the City of Wichita. That includes customers in Andover and Eastborough. The boil water advisory has also been lifted for residents in Maize who receive water from Wichita.
Customers in some surrounding communities are still advised to boil their water. Those customers include Sedgwick County RWDs 1, 2 and 3; the cities of Benton, Rose Hill, Derby (El Paso Water Co.), Kechi, Valley Center; and McConnell AFB. KDHE did not provide an update on when the boil water advisory will be lifted for these communities.
KDHE says laboratory testing samples collected from the City of Wichita showed no evidence of bacteriological contamination and all other conditions that placed the system at risk of contamination are deemed by KDHE officials to be resolved.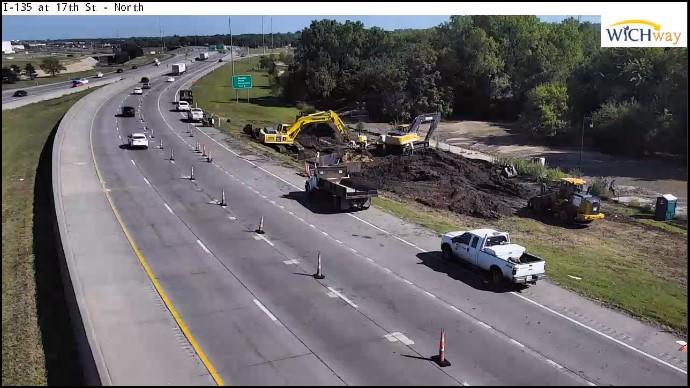 For consumer questions, please contact the water system or you may call KDHE at 785-296-5514. For consumer information please visit KDHE's PWS Consumer Information webpage here: http://www.kdheks.gov/pws/emergencyresponse/water_disruption.htm
The water main break that caused the system-wide pressure loss was 42" in diameter - which is one of the largest sizes of pipes in thr distribution system. Pipes this size and larger make up less than 1% of the total pipe network. pic.twitter.com/4OrIjmUfk2
— City of Wichita (@CityofWichita) October 8, 2021
While the advisory remains in effect, Wichita water customers should continue the following precautions:
For those needing bottled water, Dillons said it is working to make sure all of its stores are stocked with water. The company said its stores were able to get pallets of water overnight from Coke and Pepsi.
If the boil water advisory continues past Saturday when test results are expected, the city has two plans in place. Plan A is to look at local areas where tests didn't pass and lift the advisory for areas that did pass. Plan B is to set up water stations for areas that can't or won't boil water and provide it for free.
The city said it is looking at ways to keep this from happening again.
"We are looking at, in our new water treatment plant, to help reduce this exposure (with) soft-start motors and other equipment to help with these shutdowns and pressure issues," King said.
Copyright 2021 KWCH. All rights reserved.