The Crystal Lake man who died in a Crystal Lake house fire earlier this month spent his last day riding his Harley-Davidson motorcycle with friends, his longtime partner recalled.
Maurice "Mo" Bello, 64, is set to be remembered during a visitation Friday and funeral services Saturday.
His partner, Louise Koch, survived the March 6 fire that took Bello's life but lost almost everything that night, walking out of the hospital later that day with "paper pants and a paper shirt" and the knowledge her beloved partner was gone, she said.
"It's like everything was pulled from underneath my feet," Koch said. "Everything."
Koch said she was extremely disoriented the night of the fire as firefighters shouted at her to get out of the window and down the ladder to safety. When she went to thank the firefighter who pulled her out of the window a few days later, he told her that she was unrecognizable.
"Apparently, I was just black with soot coming out of the window," Koch said. "He had no clue who I was when I took the cookies over. He apologized for yelling that night. You know what, whatever. He got me out of there."
When she was first rescued, Koch said the firefighter also told her she was less than a minute from not being alive.
"I'm struggling to process it all," Koch said. "It hasn't really hit me yet, the fire and the death."
Koch described Bello as a very generous and gregarious person, and said he may have perished in an effort to save both Koch and their dog, Legend, who also survived.
Bello let Legend out the front door when the fire started and then went back into the house, Koch said. She thinks he was trying to save her. Instead, he fell victim to smoke inhalation and never made it back out.
Koch, who originally is from Newcastle upon Tyne, England, said she'd been with Bello for more than a decade. In that time, Bello took care of Koch through some rough illnesses and cared for her through three medical surgeries.
"He would give the shirt off his back for anybody," Koch said.
Friend Paul Fields, a Crystal Lake musician, describes the couple having a tremendous amount of positive energy when they were out together. Bello also was a musician, having taught himself to play the harmonica.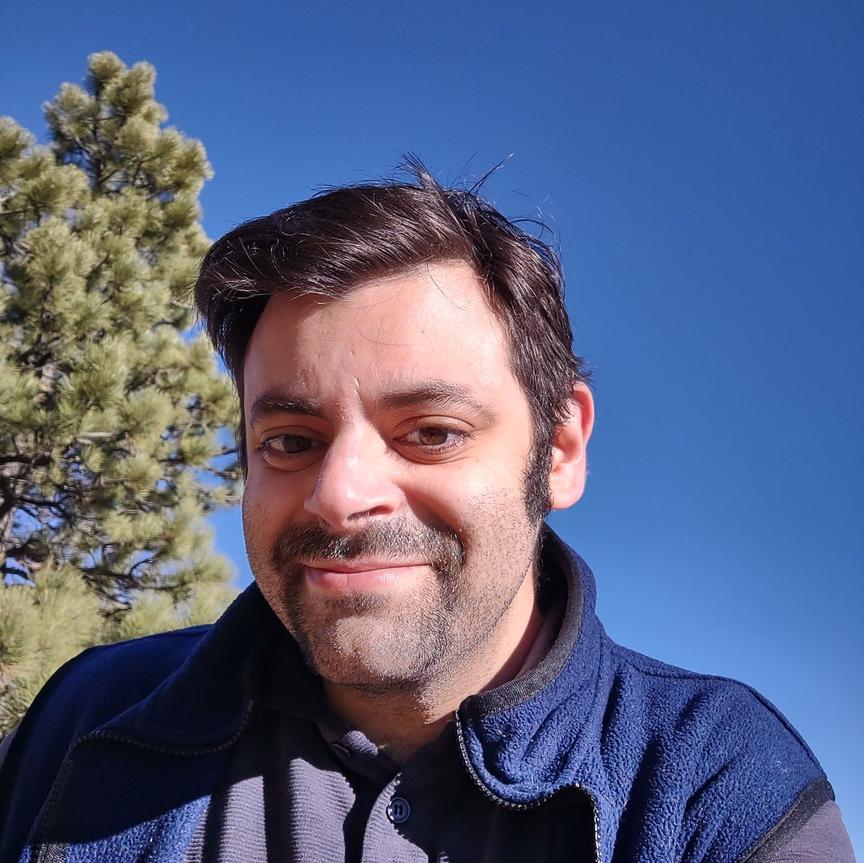 "Mo was a great guy," Fields said. "He was exceptional. You go a long way through life to find a friend that was as listening and caring as Mo. I think that has hit me very hard."
Although Bello could look like a "tough guy," Fields said, he was "a gentle soul" whose appearance hid a thoughtful countenance and was a "true gentleman."
Bello and Koch made an unusual pairing when they rode on his Harley-Davidson motorcycle, said Fields' wife, Jody Fields, also a friend.
"Louise was such a classy lady," she said. "To see her on the back of a Harley was quite a shock."
Bello enjoyed the freedom of riding a bike, Koch said, and she enjoyed sharing that experience with him.
Jody Fields first met Koch when both women were married to their first husbands. Their children were scouts and in grade school together in Crystal Lake, and they would babysit each other's kids, she said.
She said she will remember Bello as a great father and family man, who took care of his parents, Maurice and Lorraine Bello.
Bello had a plumbing business he inherited from his father and would regularly help out friends with plumbing needs, including installing the Fieldses' new kitchen faucet three days before the fire, Jody Fields said.
"Mo was swearing at it," she said. "It was beautiful swearing, quite colorful. It made me smile."
Koch still has a cough from the fire and she's living with her daughter in McHenry until she can better assess her situation, she said. She has four children who she describes as dear and loving.
As of Wednesday afternoon, a GoFundMe put together by the Fields raised more than $15,000. Jody said she couldn't believe how generous the community had been so far.
Right now, via friends, the Fields gathered several bins of clothing for Koch as well as essential toiletry items. They've also received offers for pillows, blankets, furniture and legal services.
The Running Depot store in Crystal Lake, where Koch works, also donated a pair of shoes and coworkers left her gift cards. Koch said her needs are covered at the moment and she's not yet ready to making any definitive plans for the future, although she does hope to find her own place to live.
"My family and friends have been absolutely amazing," Koch said. "They've been a true backbone. But I'm not sure how to move on without Mo."
Visitation for Bello will be 3 p.m. Friday and 10 a.m. Saturday at Justen Funeral Home in McHenry followed by funeral services at 11 a.m. Saturday.