When you really want to have the best experience while playing video games, you need to pair your console with a TV that's packed with the best features for gaming. Great picture quality, a wide range of colors, and minimal input lag are just a few of the things you should look for when selecting a gaming TV. All these can be found in Hisense's U6GS 4K ULED Smart TV with Game Mode Technology. This technology is capable of recognizing gaming sequences, automatically optimizing the TV's settings to deliver the best possible gaming experience.
Hisense 4K ULED Smart TV: Gaming Just Got Better
With its ULED category, Hisense takes on the pursuit of picture quality, aiming to provide consumers with a comprehensive viewing experience, with the help of four key features – Ultra Color, Ultra HD Resolution, Ultra Smooth Motion, and Ultra Contrast. These very same key features help make the Hisense 4K ULED Smart TV great for gaming.
Here are the top 5 reasons why you should choose a Hisense 4K ULED Smart TV for gaming.
4K Resolution
Many video games now feature 4K resolution, and consoles have been quick to adapt. In order to enjoy these games to the fullest, you should be able to play them on a 4K TV as well. Hisense's 4K ULED Smart TV features a 4K display with 3840×2160 resolution that is perfect for this.
HDR10 Display
Another of this TV's features that is great for gamers is its HDR10 Display, which enhances the color and contrast of images on your TV screen. This means that you get to see every vibrant color in your game, with improved brightness and contrast for even more superb visuals.
Hi-View Engine
This TV is equipped with Hisense's proprietary AI-powered Hi-View Engine, which enables fast graphic processing. This guarantees the finest image, and the clearest motion in any content that you are watching, including video game scenes.
Game Mode Technology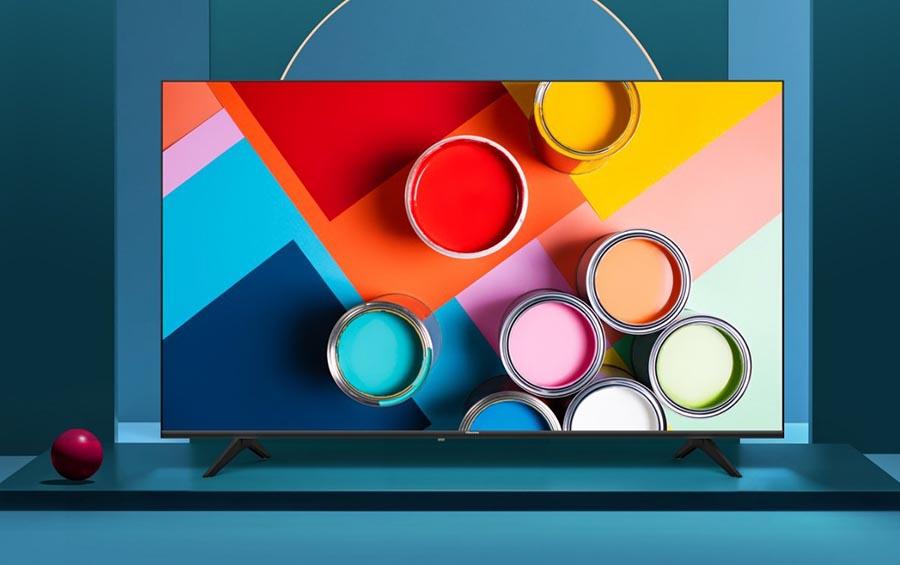 With this TV's Game Mode Technology, you are assured of minimal input lag on the Hisense 4K ULED Smart TV. This simply means that your TV screen is quickly able to react to commands that you input in your gaming controller, and any delay is minimal, and hardly even noticeable. Game Mode also enables this TV to have ultra fast refresh rates, ensuring smooth motion while you play.
Large Screen Size
Finally, Hisense's 4K ULED Smart TV comes in sizes ranging from 50" to 65", and these large screen sizes are great for gaming in bigger spaces, together with your family or group of friends.
Other key features of the Hisense U6GS 4K ULED Smart TV include:
Get the 55" Hisense U6GS 4K ULED Smart TV for only Php 38,950, at the Hisense Flagship Store in Lazada, and the Hisense Philippines Official Store in Shopee Mall. Every purchase of any of these units includes a free soundbar. Also watch out for Hisense's upcoming big sale to score amazing deals and discounts on fantastic TVs from the brand.
Hisense also has other TV categories available in the Philippines, including its 4K Laser TV, Android TV, and Digital LED TV. You may check out all of these TVs at leading appliance stores nationwide.
For more updates, visit the Hisense website (www.hisense.com.ph) and follow its official social media accounts on Facebook (https://www.facebook.com/HisensePhilippines/) and Instagram (https://www.instagram.com/hisenseph/).
###
ABOUT HISENSE
Hisense values are as follows: Integrity, Innovation, Customer Focus, and Sustainability.
History:
Founded in 1969 as a small radio factory in China, now operating for more than 50 years, Hisense has grown into a multibillion-dollar global conglomerate with a workforce of over 75,000 worldwide. Hisense is recognized as a world leading provider of flat panel TVs, household appliances, and mobile communications and is recognized as a top 10 player by large global institutions, such as Euromonitor, IDG, and the Consumer Electronics Association. Its 20+ subsidiaries are in the multimedia, household appliance, telecommunications, information technology, technology services, and real estate industries, while its products are sold in over 130 countries and regions throughout the world.
At Hisense, the emphasis is placed on innovation and quality. The company has a global R&D network of over 3000 engineers and has a national-level R&D Centre, a post-doctoral research workstation, and a state-of-the-art multimedia technology laboratory. It has been the recipient of several recognitions and awards in the name of innovation, technology, design, and quality management. In addition, Hisense has partnerships with IBM, Hitachi, Whirlpool, and AMD for the development and marketing of air-conditioners, refrigerators, and information technology.
Hisense Co. Ltd is currently experiencing a 10 percent year-over-year growth. While enhancing its global presence, Hisense will continue pursuing growth in the multimedia, household appliance, mobile communications, and information technology industries.