This story is the second in a series on ways communities are addressing the rise of poverty-related tropical diseases related to poor sewage infrastructure in the rural South. Read the first here.
Holcombe and McDonald are just two of thousands of Alabamians living with inefficient or failing wastewater treatment systems — a problem that has persisted for decades in both rural and urban areas. Holcombe has been dealing with waste flooding her front yard since the late 1980s when it was built.
For a time, Catherine Flowers, a Lowndes County native and rural development manager for the Equal Justice Initiative, said she felt as if she and a handful of other activists were shouldering this heavy burden alone. But their steady and consistent work in recent years has pushed Alabama to the forefront of American poverty and wastewater infrastructure discussions, marking Lowndes County as a canary in the coal mine for a public health crisis. Their work to shed light on the issue has pushed public officials to lobby for increased infrastructure funding and incentivized academic experts to rethink conventional engineering methods.
"I think we're going in the right direction," Flowers said. "This isn't a partisan problem. The land is bipartisan."
But special septic systems for this soil are out of the question for the poorest communities in the state; the median household income falls under $28,000 in Lowndes County, according to 2016 U.S. Census Data.
"Normally, it might cost $2,000 to put in a septic tank and a drain field in Mobile or Tuscaloosa," said civil engineer Kevin White. "But in the Black Belt, with the poor soils, the system has to be so large or so complicated that we're talking $8,000 to $10,000 or even more."
For decades, White has been working toward more innovative and affordable Black Belt wastewater solutions. He led a study for the University of South Alabama more than 10 years ago in Bibb County, which found that half of rural households had raw sewage pooling on the ground. He and other researchers are now studying Wilcox and Hale counties, where similar onsite wastewater systems fail at a rate of roughly 50 percent.
"We have decided, as a society and an engineering profession, that the best way to transport human waste is via water," White said. "We build toilets that flush using water. But when we're in a situation like the Black Belt, where we have to soak water into soil that won't percolate — maybe this is the wrong way of doing things."
White said that fundamentally changing how we think of wastewater — any used water in a home — could be part of the solution to this crisis. Waste from toilets, or black water, is the most likely to cause environmental and health issues. Gray water, or waste from kitchen sinks and showers, isn't clean but also doesn't pose the same dangers. Treating gray and black water differently could significantly reduce the sizes of septic disposal systems, he said.
"There could be some decentralized type sewer and treatment systems that could be implemented," White said. "Somebody would have to manage and operate those systems. That's one reason we're trying to ... put together some steps to help counties establish a utility."
He added that the county governments should initiate some of these efforts to provide managed sewers through grant funding.
Local health departments are shifting their focus to these types of initiatives, starting with building new relationships in the region.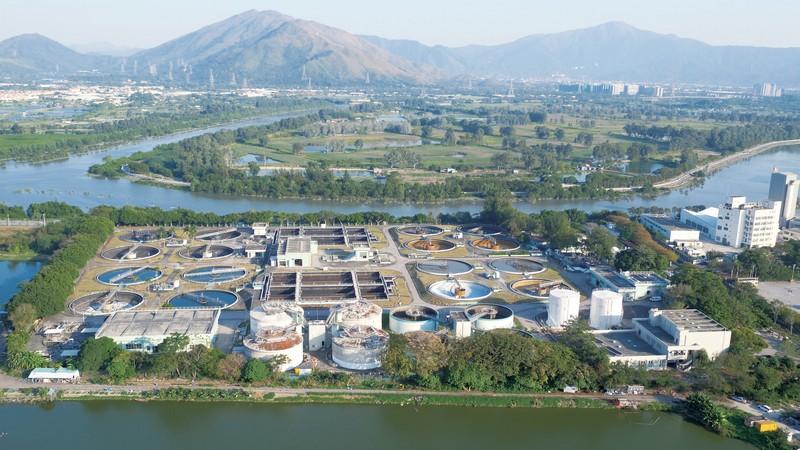 "We're involved because it's important to us that people have adequate sewage," said Dr. Scott Harris, the Alabama Department of Public Health's state health officer. "At the same time, we're not the Alabama agency that builds sewer systems. We're not funded for that. But we're invested in seeing that happen for people, and we're trying to facilitate it the best we can."
Earlier this year, ADPH, with the help of the Centers for Disease Control and Prevention, surveyed 192 households. They found a majority of households indicated sewage and sanitation were problems in Lowndes County, with 31 percent reporting "sewage backing up into the home, off-color or foul-smelling water from faucet, and standing sewage or run-off near the home" occurring in the past year.
Sherry Bradley, a longtime ADPH employee and Black Belt native, is developing public information campaigns to educate residents on proper septic maintenance as well as encourage individual reporting of onsite sewage failure. Tasked with regulating everything from restaurants to tattoo parlors to septic tanks, the department says its budget limits how proactive it can be without citizens alerting them to ongoing problems.
The agency is buying billboard space, attending church functions, and organizing town halls like one held in late May with U.S. Rep. Terri A. Sewell (D-Selma) and U.S. Sen. Doug Jones (D-Birmingham), where Jones apologized for the neglect Lowndes County has experienced.
Health officials are also working to counteract rampant rumors that the department locks up residents who resort to straight piping. Though residents can be cited and fined, Harris said it's a last resort that usually happens a year or more after ADPH tries to work with the resident. According to Lowndes County Circuit Clerk records, seven people have pleaded guilty to similar citations since 1996.
"There's a narrative that we're looking to lock people up. We're not. We don't want to do that. We just want to protect public health with adequate sewage," Harris said. "You have to get people to trust you, and that doesn't happen if they don't know you. We're trying to have a presence."
State lawmakers have vowed to address the issue. Jones cosponsored legislation in the Farm Bill that would expand a U.S. Department of Agriculture grant program for rural households installing or maintaining decentralized wastewater systems.
This kind of partnership is key, said White. The engineering solutions his team is working on at South Alabama — low water waste transfer, different treatment of shower versus toilet waste — are promising, but they're also outside the bounds of current standards in the U.S. He is working with ADPH on regulatory flexibility options, like relaxing certain septic system standards to test these options.
"We're going to work closely with the health department so they know what we're doing and how effective it is," White said
After a lifetime in rural communities where they have witnessed poor sanitation and other impoverished conditions, Flowers and McDonald say they understand Alabamians who feel ashamed to call attention to the problem. But they're not afraid to speak out to help those living in their home soils and beyond.
"I just thought it was something we did wrong. But it's not just a Black Belt problem. There's no one-size-fits-all solution to this," Flowers said. "I think what we're putting together is a template for how these different entities can and should work together to find solutions. We're working on a life-giving and life-sustaining solution."
This series is supported by the Solutions Journalism Network, a nonprofit focused on reporting about responses to social problems.
Part One:
The rural South's invisible public health crisis