A friend just sent me this with the disclaimer "THIS IS NUTSO." And indeed it is — A coffee faucet (!!!) created by Danish manufacturer Scanomat, that allows you to brew coffee via iPhone app.
I don't care if its fakeand it's already been covered everywhere, I want one.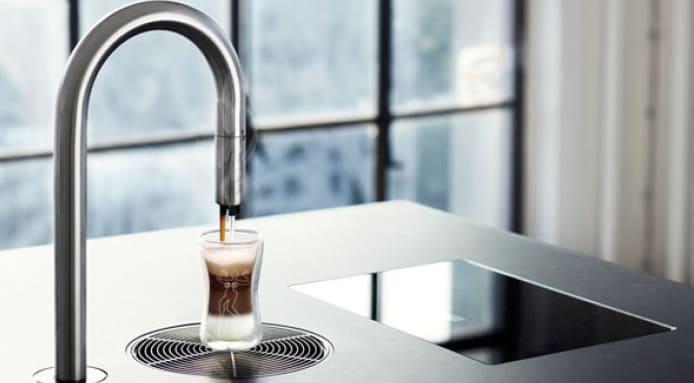 The Top Brewer has two hidden grinders and allows you to make juice or hot cocoa in addition to a 15 second cup of coffee and 25 second espresso.
It is controlled via iPhone and iPad and babysits your kids. Okay, I'm joking about that last one. Oh and it cleans itself, really, and somehow simultaneously saves energy. This thing is better than a boyfriend.
While the iOS app is not yet downloadable and no one seems to be able to find any information on pricing anywhere we here at TechCrunch believe. Says our Seattle-based writer and photographer Devin Coldewey, "If they absolutely insist on sending something out, I reluctantly volunteer. I actually have a coffee grinder on my lap as I type this."
Okay, maybe that's TMI.