There's a twisted allure to bad boys and mean girls. Me, I like nasty toys — vehicles so wild and crazy they overrule common sense. A Bronco? That's not the name for a mild-mannered ride. Even the Defender 90 sounds like some sort of sci-fi creation from a "Star Trek" episode. But then, when it comes to being seduced by an untamed beast, perhaps Spock and the Borg say it best: Resistance is futile.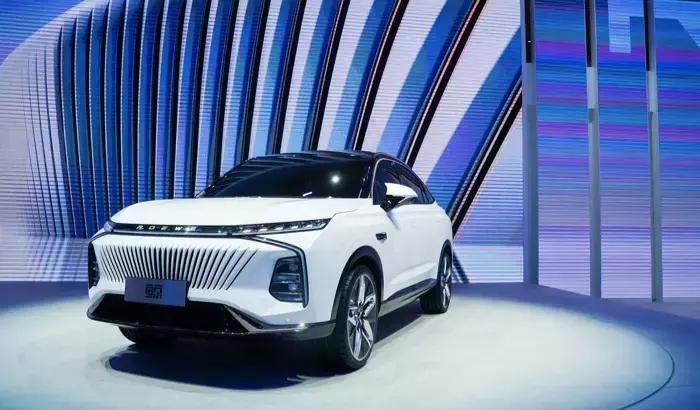 Ford Bronco$30,000MPG: 20 city / 24 highway0 to 60 mph: 7.7 seconds
Last year I raved about the return of the four-door Ford Bronco after a 25-year absence. This time I test drove the two-door model, which is even more playful. It's also 16 inches shorter, which somehow makes the bold and brawny styling even more pronounced. This includes two upright protruding hood handles, which look like devil's horns but can be used to help tie down a kayak or camping gear on the roof. As with a sports coupe, the two-door Bronco exudes wanderlust and excitement. Ground clearance is really high, but it's great for driver visibility. To help you climb inside, chunky grab handles are tastefully sculpted into each end of the dashboard. And while the back seats aren't the easiest to access, they are comfortable once you get there. Choice of two brisk engines, along with some butch-sounding trim levels: Big Bend, Black Diamond, Badlands and Wildtrak. A nifty Trail Assist feature allows you to make turns that are sharper than expected, and the one-pedal driving system automatically applies the brakes just by lifting your foot off the accelerator. Other niceties: Standard all-wheel drive, an optional manual transmission and removable roof and doors. The tall roof also helps the cabin seem a bit more spacious, and those vinyl seats and rubber surfaces can easily be hosed down after a day of off-roading. Despite its Spartan appearance, this stubby SUV boasts the latest infotainment and safety features, but at a price. Fully loaded, a two-door Bronco can easily top $60,000.
Land Rover Defender 90$50,000MPG: 18 city / 21 highway0 to 60 mph: 7.6 seconds
As with the Ford Bronco, the Land Rover Defender 90 leans into its retro roots. But the styling here is far more futuristic and the off-road prowess much more formidable. To overcome challenging landscapes, a Terrain Response system lets you choose from various modes: Grass/gravel/snow, mud/ruts, rock crawl and wade. The adjustable air-suspension system raises and lowers the vehicle, allowing the Defender to travel through streams up to 35.4 inches deep while a sensor detects the depth automatically. The novel tailgate is hinged at the side, with a full-spare wheel attached — an anomaly in today's world of donut spare tires. Though the four- and six-cylinder engines are mighty enough, this year there's a new supercharged 518-hp V8 that can thrust this studly two-door SUV from 0 to 60 mph in just 4.9 seconds. But despite such gusto, Land Rover also sprinkles in plenty of glitz. This includes the exquisite and high-quality interior fit and finish, with wood-grain trim, tasteful ambient lighting and heated/cooled 12-way seats made of fine faux-suede material. There's also smartphone integration, in-car Wi-Fi and a large infotainment touchscreen. And forget Coachella or any world-class concert hall — the optional 14-speaker Meridian stereo sounds just as nice. Like the Bronco, such options don't come cheap — up to $120,000 for a completely decked-out Defender 90. And both of these two-door vehicles are only so practical, with less passenger room and cargo space than in a four-door SUV. But oh my, these adult Tonka toys are a helluva lot of fun to drive.