Six Nations hype is simmering six days out from the start of the 2022 tournament but steer clear of asking former Wallabies lock Luke Jones what he makes of it from his Racing 92 vantage point. Don't get the 30-year-old wrong: he adores his rugby and will chat away all day long about minutiae such as mirror lineout defence. It's just that when he has clocked off from work, watching other games is the last thing he'd ever want to do.
ADVERTISEMENT
"I'm a little bit guilty of not watching much rugby at all," he admitted to RugbyPass during a half-hour lunchtime chat this past week from the Le Plessis Robinson training facility. "It's your full-time job and when I am away from the game I prefer just to switch off, prefer to do something else. I couldn't give you an insight into the Six Nations or things like that."
Racing, for sure, is his only rugby focus midway through the second year of a three-year deal he intends to see through to its completion. While Kurtley Beale, his Australian compatriot, has designs on heading off at the end of this term to fight for a spot in the 2023 World Cup Wallabies squad, it's an ambition Jones doesn't share given how his last attempt at inclusion petered out.
What happened when RugbyPass went behind the scenes with Luke Jones and co on the 2019 Barbarians What happened when RugbyPass went behind the scenes with Luke Jones and co on the 2019 Barbarians
He had quit Bordeaux early, rejoining the Super Rugby Rebels in order to give himself a shot at making the selection for the Japan finals, but auditions off the bench versus Argentina, the All Blacks and Samoa five years after his previous fleeting involvement weren't enough to convince Michael Cheika, bringing an end to a Test level career numbering just six appearances in total.
It's why he isn't holding out for a +64 number to suddenly show up on his phone with current Wallabies boss Dave Rennie dialling in for a chat. "I think I'm out of the conversation," he shrugged. "I'm here for another year with Racing. My focus is here. I'm not looking to go back and to try to participate in a World Cup.
View this post on Instagram
A post shared by Luke Jones (@lukejones91)
"I did that last time. I fell short but I am glad I gave it my best crack to try and get into the World Cup. I'm pretty happy now pursuing winning Top 14 and winning Champions Cup with Racing. That is just where I am at this point in time."
ADVERTISEMENT
He took the rejection in his stride two-and-a-half years ago. "It definitely made me work," said Jones about the incentivised challenge of returning to Super Rugby with the ultimate goal of making it to Japan 2019. "I tried to work extremely hard. You definitely push your body further than you ever have to try and do everything to get into these squads and to try and get a green and gold jersey.
"I would say you have got to be level-headed and you have got to be realistic and the opportunities will come. If you are persistent with it you will get there. Just stay level-headed. You are going to be upset but don't take it [rejection] to heart because you really know there is just a coach doing their job. It's one man's opinion.
"It is what it is sometimes and you have just got to deal with it. That's just life. Not everyone can be selected. It is what it is… They [the conversations] are grim. It's extremely tough to hear, but there is not much more you can do."
The great irony of getting the brush-off from Cheika was that it unwittingly opened the door to his current role at Racing. If Jones had been selected by Australia, that Japan trip would have been the end of his rugby for that particular year. Instead, the loose end resulted in an invitation to tour with the Barbarians which in turn brought about a surprise call asking him to divert to Paris for a short pit-stop on his way home after the final match versus Wales in Cardiff.
ADVERTISEMENT
It was a bit of a hoot how he managed to get there and impress. Pre-pandemic rugby used to be jammed with fun and frolics and plenty of post-game carousing, meaning Jones winged his way into Racing short on shut-eye and still buzzing from the spine-tingling experience of the Baa-Baas, something caught in perfect technicolour by the RugbyPass documentary of that match week when Warren Gatland was in charge of the world's most famous invitational team.
"Racing made contact and said, 'Could you come over?' So I delayed my flight and came over for a day, spent the day at Racing and met Laurent (Travers) and Yannick (Nyanga), the guys operating here… I think I was coming off probably an hour's sleep. I had Ian Madigan and his partner Anna come and meet me for the night in Wales.
"I took them out with the other boys in the team and at about 2am I sort of said, 'Look, I have got to go, I have got a big day tomorrow at Racing. I could be singing there'. I said to them, 'Look, I've got to go' and they said, 'Fair enough'. I said, 'You're good with my friends?' They said, 'Cool, cool'.
"I sort of got back to the room and about an hour later the key is in the door and there is about six or seven of them coming back with a case of beer and they were just kicking on (the party) in our room. So it was quite funny. Ended up not getting much sleep but I was pretty good at backing up so I turned up and made a pretty good impression at Racing because I ended up signing and I'm glad I made the decision to come here.
"I really liked the setup, really liked the environment they had here. They have a great reputation for having a pretty incredible squad and that was something I thought could be exciting to be a part of after experiencing what the atmosphere is like in the Top 14 (with Bordeaux). The crowds are always usually really good, it's quite exciting. Yes, it is tough and yes, it is a lot of matches but it's definitely for me a lot more exciting than playing Super Rugby where you don't really get the crowds like you do over here."
The world was open when Jones agreed to sign for Racing but when it came to moving lock, stock and barrel to Paris from Melbourne around half a year later, the shutters had fallen and freedom of movement was no longer something to take for granted. "Getting over here was a massive struggle," he recalled about the move he made with his wife and two young children, an Australian-born daughter and a French-born son.
"We tried to get the exemption, tried to get out of Australia and it was extremely difficult. Actually, the hardest thing was getting out of the country. Once we arrived in France it was all good, no questions. The security and stuff, it's always evolving with the rules and different regulations but once we got here it was summer and things were good and we were just straight into it.
"But of a sudden, there were cases and missed games and there were no crowds. The first season was very different to what I had anticipated but everyone is in the same boat with that wherever you are in the world. But looking back, I'm glad I made the move and it has been really good this season with crowds and I hope we can get them back again because playing the last couple of games (with limited numbers) just completely takes away from what rugby should be about and its atmosphere."
View this post on Instagram
A post shared by Luke Jones (@lukejones91)
Jones is enchanted by the La Defense Arena, the incredible indoor stadium he now calls his rugby home, but he isn't alone in having a particular caveat about the venue. "Synthetic grounds are a little bit different, they are a bit tougher on the knees. Your legs plant more and guys can really jam on your knees and cause a lot of damage that way.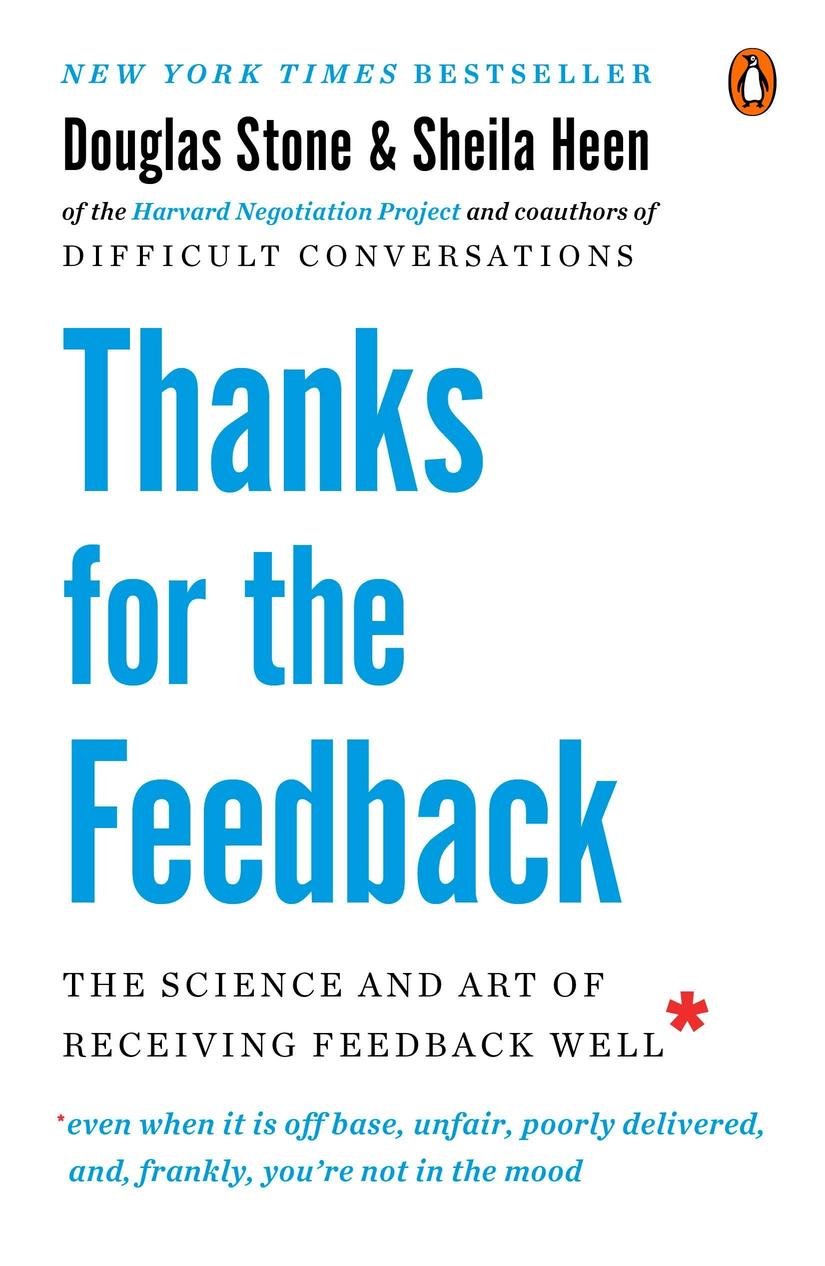 "If you did a study on knee injuries of players that are playing on synthetic, you would definitely find there are a lot more problems that occur. I have had a bit of bone bruising on both my knees and I missed a couple of weeks last year from an external knee injury. That is the difference of the synthetic, but playing at that stadium is just incredible. They have got such a great sound system and when the crowd is there it's electric.
"When I arrived I learned quickly that this club doesn't just want to make finals, they want to win it all. We want to win both trophies and at the start of the year, we spoke about what we wanted to achieve and how we would achieve it… Just playing together it is pretty clear we have the players that are capable, we just need to continue to gel together, try and work with each other and not just be individuals on the field. If we can master that we will be pretty tough to beat."
What of the dressing room dynamics at the cosmopolitan Parisian club? Jones has a myriad of good pals, Beale, Finn Russell and Juan Imhoff topping a list that has recent additions with Ben Volala back in Paris and new signing Trevor Nyakane, another of the 2019 Baa-Baas, reporting for duty earlier this month.
"It's a good crew, good foreigners, and all the French players are really good too. They are very welcoming, they are accepting of our lack of French-speaking. We do try and put in a big effort but it is difficult. They are good guys and it is quite a family vibe here," he explained, going on to shed light on why he hasn't managed to nail fluency in speaking the local lingo despite spending more than four years in France between Bordeaux and Racing.
View this post on Instagram
A post shared by Luke Jones (@lukejones91)
"To be honest I was quite ignorant when I was at Bordeaux. I didn't put in much effort, we didn't go to lessons very often. My wife speaks French, so that really helped outside of rugby, and then within rugby, meetings were done in dual languages of English and French. I just seemed to get away with it and that was probably dangerous because you don't end up trying.
"Then when I knew I was leaving (early in the 2018/19 season), I just didn't put in any effort at all. I was pretty embarrassed I did that but moving here (to Racing), there has definitely been a much bigger focus on speaking French and it is important to do that. I have enjoyed the challenge and have definitely made a better conscious effort to get it up to scratch and to fit in and gel with the French club.
"If you can nail a foreign language it can really get your score up," he added when asked if languages were part of the school curriculum in Australia as a teenager. "At the time I had more of a push into doing business subjects, commerce and those sort of things rather than language. My kids now speak French, so it is definitely something I will encourage them to continue on when we go back to Australia one day."
As a young family, the Jones' love their French setup, enjoying the rural aspects of living just outside the capital city and also having the opportunity to go and explore what Paris has to offer whenever it suits. "It sounds odd but I really like how much there is to do, how big the place is. There are just so many hours you can spend in Paris and you still won't get through it all."
It's a busy existence very different from when a fresh-faced Jones came through the age-grade ranks in Sydney and was whisked off to John Mitchell's Western Force in Perth to see would he sink or swim as an 18-year-old new to the pro game. "It was until I was 16, 17 that I thought maybe rugby could be a career option. It wasn't something that I always thought was going to happen, that's for sure.
View this post on Instagram
A post shared by Luke Jones (@lukejones91)
"But every time I played at the next (age-grade) level I always enjoyed it more and more. The standards would be better, there would be bigger guys, bigger hits and it was more exciting. Once I was in the mix for that it was, 'Okay, I'm enjoying this more and more so I think I definitely want to try and pursue it as a career.
"I was fully grown but I was still like 108 kilos, I wasn't that heavy. My weight really came on when I finished school, moved to Perth, played a season with the Force and was lucky enough to get a few caps because they had a few injuries. Most guys were on academy contracts and because I was given a rookie contract which was full time I was sort of not 'fake it or make it' but I had to really press that I was there and that I was serious. It was a good experience.
"John Mitchell was pretty good that year. I heard in previous years he was tough on younger guys, but from my year in particular he was pretty good with the younger players. It's funny, I met John again when I did the Baa-Baas and it was good to catch up and chat through old times. It had been a ten-year gap since I'd last seen him. We got talking about his experiences in South Africa and his time with the England squad."
It was at the start-up Rebels where Jones came of age, though. He is proud of his two stints, delighted that rugby is now going strong in Melbourne after fears it could fail there, but there was one particular thing he noticed about the game when he went back the second time. "I've got a lot of great memories from those early days. We had these camps where we would discuss where we want to take this club and how do we want to evolve it.
"It's funny looking back on the journey the club has been on and it has been great to be a part of that. I know they have now got a lot of Victorians that have come through the academy system and are now playing. It goes to show it was definitely the right move to bring a club to Melbourne.
"Going back (in 2018) I noticed it was a lot more professional, just the way they did things. That is not a niche thing. If you go back to any club you haven't been to for some time, all clubs are getting more and more professional and back in 2010 to 2014 there was a bit more time to do some study or to do something extracurricular.
"But rugby is moving in the direction where any of the clubs I have been in it is taking up a lot of your time. It is a full-time job and it can be a little frustrating when you have mates outside rugby say you live the dream but realistically it is not often we get a weekend off. There are other things to consider when taking this job all in."
One thing for certain is Jones can talk lineout for hours on end, tuition that ratcheted up when checking in at Bordeaux in 2016. "I'd been in Australia my whole career, had five or six years at the Rebels and was just feeling like things were beginning to get a bit stale. I was persistently trying to make the Wallabies and not really involved, so I was up for a new challenge, up for a new chapter.
"There was a good opportunity to be a part of UBB and I'm really glad I did that. It was definitely completely different. I learnt a lot of new things about lineouts that I wouldn't have learned if I had stayed in Australia. There isn't one country that is doing everything perfect or that knows everything. It is really good for a player to leave where they are and try something new. That definitely added some extra layers to my game."
Like what? "Lineout defence. There were a couple of good lineout readers at UBB. We went through a fair few drills that we used to practice. Like mirror defence is really what I love to do. I'm not a fan of block defence. I think that is quite basic. It can be very effective and makes your attack difficult to find some good options. Like often you would give them the front or whatever but I much prefer if you can get at least three or four players who are decent at mirror defence. It can be really effective to shut down some lineout attack."
Jones wasn't involved in Saturday night's Top 14 trip to Toulouse, his omission one of five changes from the XV chosen to take on Northampton last Sunday in the European match that was scratched a few minutes after Racing had just completed their captain's run the day before. Champions Cup is their prime focus as they are only midtable in the league, but the kickback from topping their pool is the identity of their round of 16 opponents in April – noisy neighbours Stade Francais.
"It's going to be tough rugby playing three matches in a row against them (two in Europe and one in the league on successive weekends) so it is going to be quite a tough couple of weeks, but hopefully we can pull through. It is really tough rugby, one of the toughest games I played, the local derby between those guys. There is a lot of pressure and it's like grand final rugby… There is a lot of history there so it should be good. Definitely worth tuning in for."
Comments
Join RugbyPass+ now and be apart of the conversation with all-new commenting!
Join Now
Trending on RugbyPass