There's no place like home and, for many of us, our home is our sanctuary. A place where we can relax and be ourselves. What better way to add to the relaxation factor than by having a beautifully decorated bathroom? In this blog post, we will explore 5 different ways that you can add some pizzazz to your bathroom decoration. So whether you're looking for something flashy or something more subtle, we've got you covered!
Go for a black and white color scheme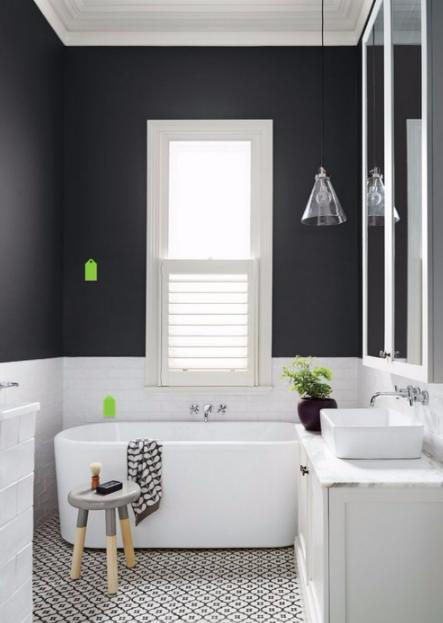 If you're looking to add a touch of drama to your bathroom, then consider going for a black and white color scheme! This elegant and timeless combination can create a truly stunning look. The contrast from the black and white pairing will make your bathroom look very stylish. Plus, it's a great way to make a small bathroom appear larger.
If you're not sure where to start, try painting the walls white and using black accents. You could also use black tiles on the floor or walls, with white grout. Or, for something really dramatic, paint one wall black and the rest white. Whichever way you choose to go, you can't go wrong with this classic color combo.
Hang a large mirror on one of the walls
As anyone who has ever lived in a small apartment knows, the key to making a space feel bigger is to use every inch wisely. When it comes to the bathroom, one simple way to create the illusion of more space is to hang a large mirror on one of the walls.
Not only will the mirror reflect light and make the room feel brighter, but it will also create the illusion of depth. In addition, by hanging the mirror at eye level, you can make the room feel taller as well. As a result, a well-placed mirror can go a long way toward making a small bathroom feel more spacious.
Install a clawfoot tub
For a classic and elegant touch in your bathroom, consider installing a clawfoot tub. They come in a variety of materials, including cast iron, acrylic, and porcelain, and can be finished in any number of ways.
In addition to their aesthetic appeal, clawfoot tubs are also known for their comfort and durability. They are typically deeper than standard bathtubs, making them perfect for soaking. Whether you're looking for a luxurious spa-like experience or simply want to add a touch of elegance to your bathroom, a clawfoot tub is an excellent option.
Add plants or flowers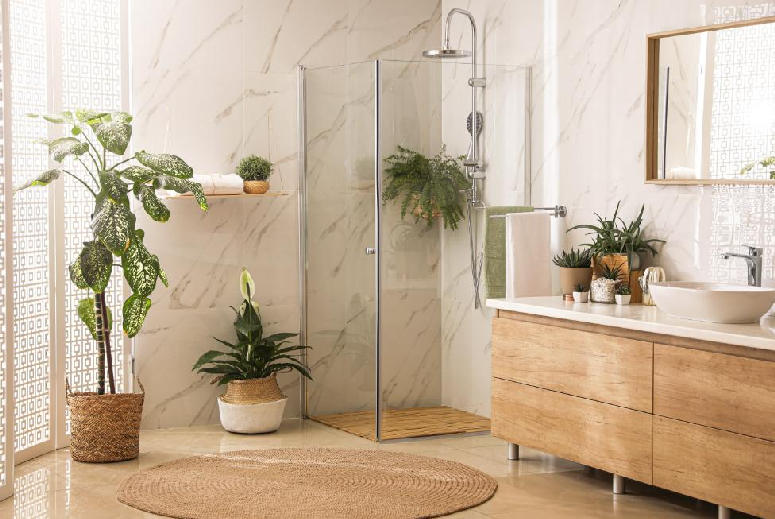 One simple way to convert your bathroom into an oasis is by adding some plants or flowers. While some species will do well in humid bathrooms, some of the best options include peace lilies, aloe vera, and spider plants.
Not only do they add a touch of color and life to the room, but they also help to purify the air. As a bonus, many of these plants are also known for their ability to thrive in low-light conditions, making them perfect for bathrooms that don't have a lot of windows. So if you're looking for an easy way to spruce up your bathroom, consider adding some plants or flowers. You may be surprised at just how much of a difference they can make.
Use colorful accessories and towels
One way to add personality and style to your bathroom is by choosing colorful accessories and towels. For example, brushed brass floor waste is a great way to add a pop of color, while still maintaining a cohesive look. Towels in vibrant shades can also help to brighten up the space, and they can be easily swapped out for different seasons or occasions. By incorporating some bold and colorful elements, you can easily transform your bathroom into a stylish retreat.
Conclusion
Bathrooms can be beautiful and interesting spaces too, with a little bit of creativity. We hope you've found at least one idea in our list that you can use to update your bathroom decoration. So, get creative, have fun, and most importantly, relax in a beautifully decorated bathroom space of your own. Thanks for reading!